Finally! Episode 3 rears it's ugly head!
Sorry it took so long folks! But at least I'm still on track with my "once a month" promise! No co-host this week sadly, so this is another calming episode haha.
In the rush to put this out I didn't put as much Background music as I normally do... So I hope you all don't mind. I still have the BGMs during the review though, which is the big thing anyway(as all the BGMs I play during a review are actual music from the game I'm talking about.). Also I didn't have time to let my computer rest during the times I recorded this episode so there's a bit of noise from my computer, but you barely can tell it's there...I hope....
Download Episode 3: Piano Man
In this episode I
drone on
talk about: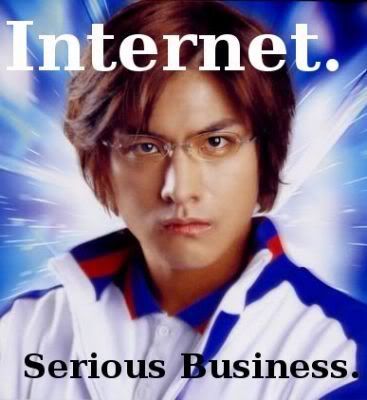 Fighting on the internet
Aliens
Ar Tonelico Being Delayed
Harvest Moon Welcome To The Wind Bazaar Info
Phantasy Star Portable comin' to North America

Square-Enix's Crazy Japanese Game Publishers Alliance Idea
Japan Still thinks North American Gamers are Pussies
Zwei!! PSP Trailer
Valkyria Chronicles Anime
Nippon Ichi Wiiware Game in the works
The Release Dates for December 2008
Play-Asia
Amazon
Trusty Bell(AKA Eternal Sonata) Review
Promos Played:
Fast Karate for the Gentleman
Up A Paddle
Music Played(not including the Background Music):
Billy Joel - Piano Man
Trusty Bell - Kyoutenka
KOKIA - say goodbye&good day
E-mail the RPG Lamer Podcast at rpglamer -at - gmail.com, or just go ahead and leave a comment.
Thanks For Listening!